Individual Lease Program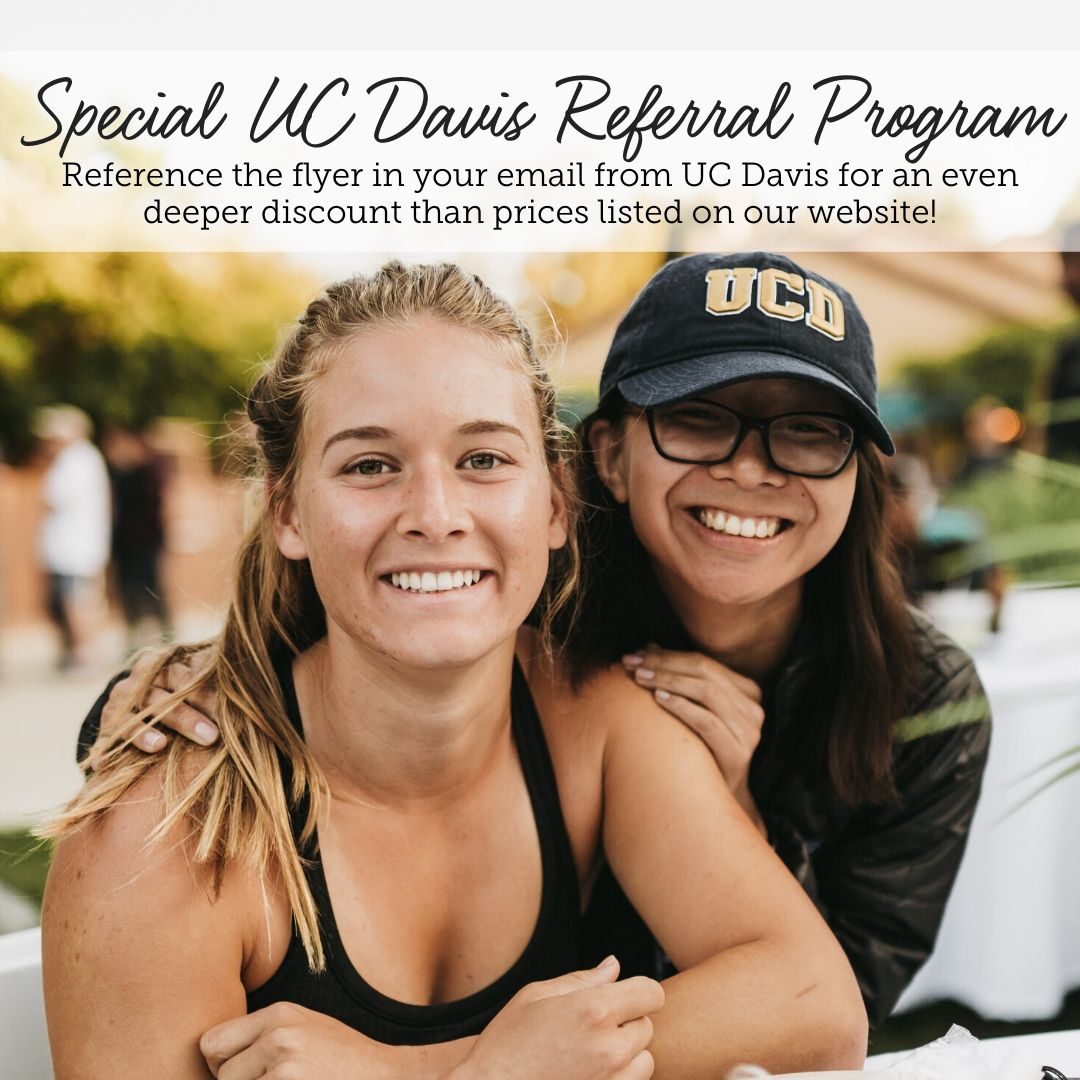 Special UC Davis Housing & Dining Referral Program Now Available!

Contact us and reference the flyer in your email from UC Davis for an even deeper discount than the prices listed on our floor plans!
What is an Individual Lease Program?
An Individual Lease Program is a service that benefits the renter as you are on your own separate lease and only legally responsible for rent in your own room. The Program is also perfect for renters that do not have housemates secured. We offer housemate matching tools that put
you
in charge of selecting the perfect lifestyle fit. At Adobe, you can enjoy your own suite-style room with private bathroom, personal mini fridge, personal microwave and a privacy bedroom lock, plus benefit from splitting shared utilities and living expenses for a fraction of the cost of a one-bedroom apartment.
What makes Adobe's Individual Lease Program different?
We created a truly unique & customizable Individual Lease Program unlike any other in town, inspired by you!
Want to rent an entire apartment with your friends? Rest assured that you and your friends would never be split into different apartments unwillingly; entire units available on a first-come-first-served basis
Need help securing housemates? Self-select the perfect fit using our provided housemate selection tools
Want a private room to yourself, or prefer to share a room and save? No problem. You choose your floor plan and your preferred style of living before signing a lease
Adobe checks all the boxes that matters to you most!
Free high speed Xfinity wifi in each apartment
Free water, sewage, and garbage
PG&E bill-back service
Want to See More?
Get a feel for our community, look inside our apartments, and meet our team on the
Adobe Instagram
. Use the link on the right to schedule your personalized video tour and get all of your questions answered. We're here to help!